Addressing Health Disparities With Social Science
Dr. Fielding-Miller is a public health social scientist who specializes in the social and structural determinants of HIV and gender based violence. Her research combines ethnographic and statistical methods and draws on multidisciplinary behavioral theories to spotlight the priorities and experiences of marginalized groups in the United States and sub-Saharan Africa.
Dr. Fielding-Miller is a founding member of the Swaziland AIDS Research Network.
Presentations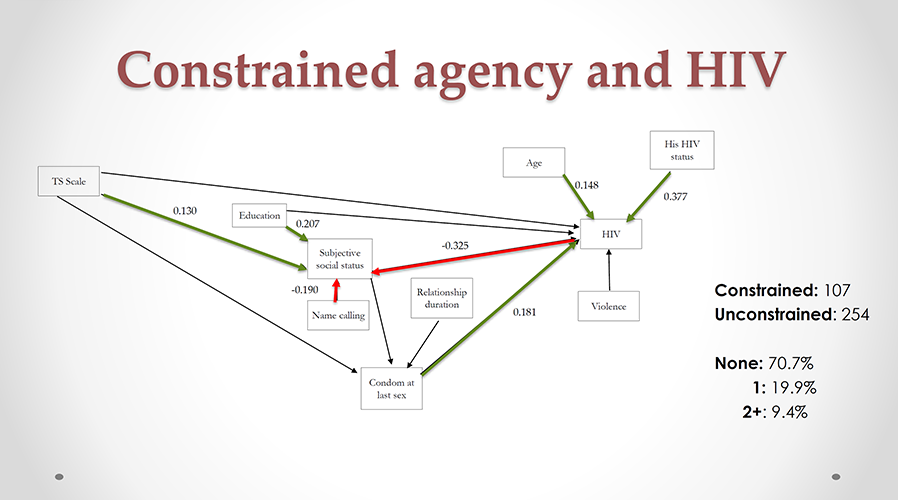 17 Feb, 2016 - STRIVE Learning Lab

Invited talks and oral poster presentations
2016 Fielding-Miller R., Davidson P. Ethical collaborations between HIV researchers and community groups. African American MSM Leadership Conference. Los Angeles, California, January 21-24
2014 Swazi femininity, reputation management, and transactional sex. South African Medical Research Council Hegemonic Masculinity Workshop. Pretoria, South Africa October 27 – 28.
2012 Fielding-Miller R, Mnisi Z, Dlamini N, Baral S, Kennedy C. 'There is hunger in my community': food security as a cyclically driving force in sex work in Swaziland. 19th International AIDS Conference, Washington DC. July 22-27
2010 Fielding-Miller R, Kennedy C. Oral literature and HIV narratives in Swaziland. First International HIV Social Science and Humanity Conference. Durban, South Africa. June 11-13
2010 Fielding-Miller R, Nhlabatsi N. School enrollment and HIV prevalence among Swazi youth. First International HIV Social Science and Humanity Conference. Durban, South Africa. June 11-13